𝐏𝐫𝐨𝐦𝐨𝐭𝐢𝐨𝐧 𝐂𝐞𝐫𝐞𝐦𝐨𝐧𝐲 (Broadband Promotion)
Hon'ble Dasho Secretary awarded the promotion orders with Tashi khadar to the 6 officials whose promotion due is in July 2021 at the DoAT Conference hall, Paro International Airport.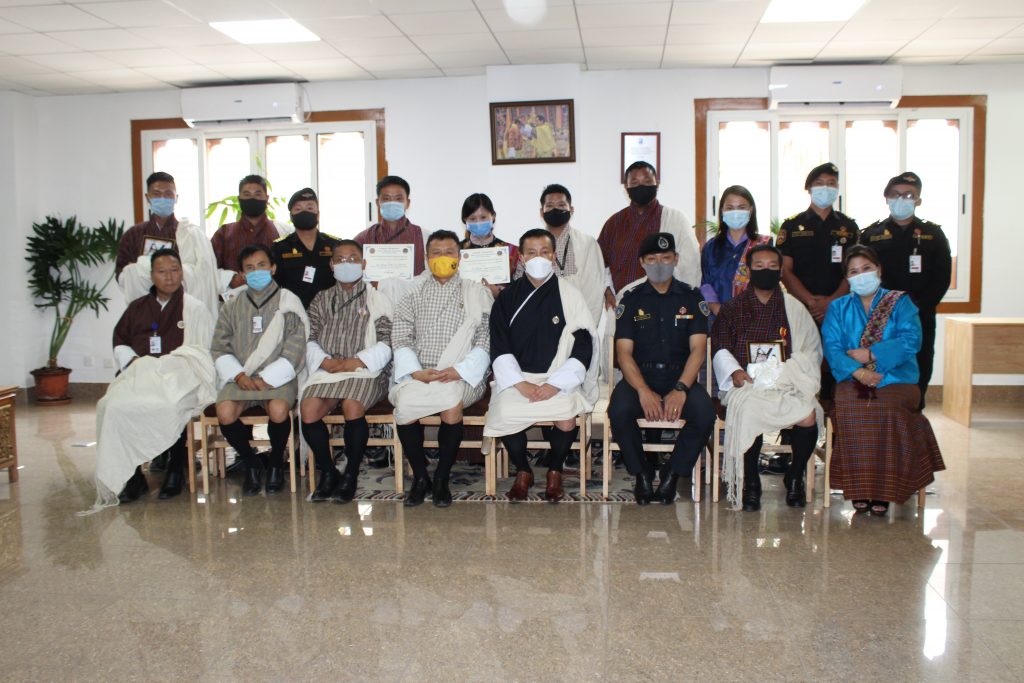 Hon'ble Dasho Secretary also awarded the 𝒪𝓊𝓉𝓈𝓉𝒶𝓃𝒹𝒾𝓃𝑔 𝐸𝓂𝓅𝓁𝑜𝓎𝑒𝑒 𝑜𝒻 𝓉𝒽𝑒 𝒴𝑒𝒶𝓇 𝟤𝟢𝟣𝟫-𝟤𝟢𝟤𝟢 to 5 officials under this department. The department would like to congratulate all the Promotion recipients for their dedication to serve Tsa-wa-Sum wholeheartedly.