International Airport.
---
Paro international Airport (Dzongkha: སྤ་རོ་གནམ་ཐང༌ paro nam thang) is the only international airport in the country. It is maintained and run by the Department of Air Transport. Paro Airport is 5 km from Paro in a deep valley on the bank of the river Pa Chhu. With surrounding peaks as high as 5,500 m (18,000 ft), it is considered one of the world's most challenging airports, and only a select number of pilots are certified to land at the airport. The flight into the deep and beautiful valley of Paro itself is an exhilarating experience.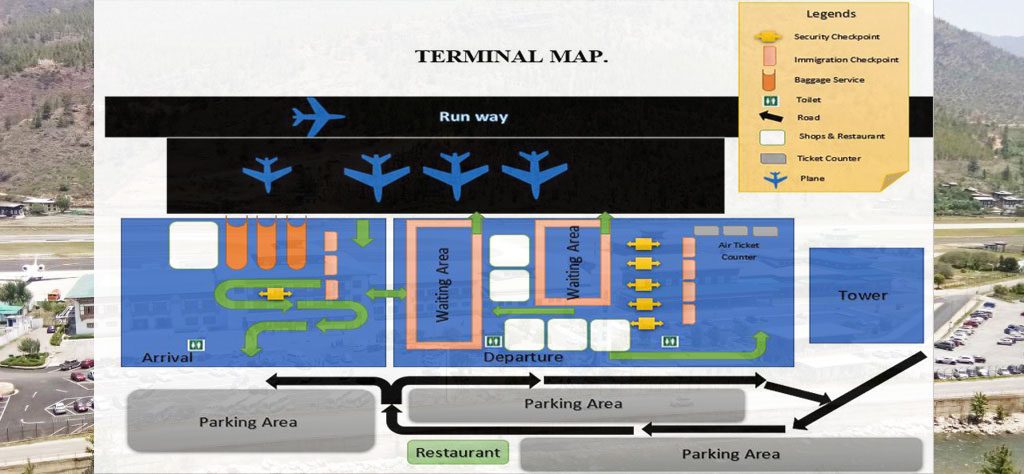 Airport Code
Paro international Airport inherited its IATA airport code PBH and ICAO code VQPR from Paro International Airport, Bhutan.


The terminal building commissioned in the year 1999 was designed to offer visitors the first glimpse of the unique architectural heritage of the nation. Our efforts are dedicated in keeping the airport as beautiful and as modern as it is Bhutanese without having to compromise on passenger convenience.