Airport Quick Facts
---
Paro Airport (Dzongkha: སྤ་རོ་གནམ་ཐང༌ paro nam thang) is the sole international airport of the four airports in the Kingdom of Bhutan. It is 6 km from Paro in a deep valley on the bank of the river Pa Chhu. With surrounding peaks as high as 5,500 m (18,000 ft), it is considered one of the world's most challenging airports, and only a select number of pilots are certified to land at the airport.
Airport Code
Paro international Airport inherited its IATA airport code PBH and ICAO code VQPR from Paro International Airport, Bhutan.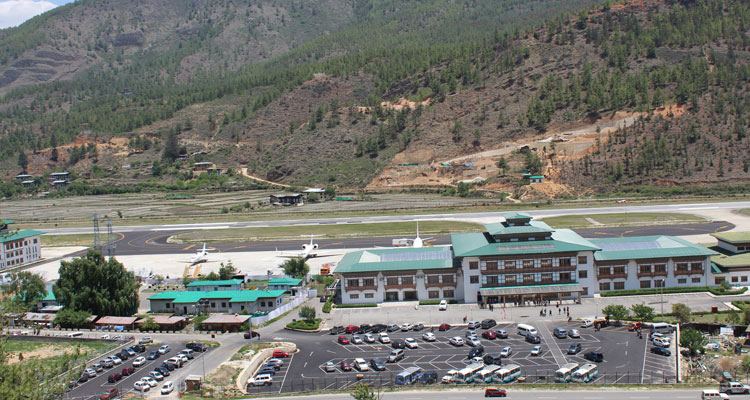 Flights to and from Paro are allowed under visual meteorological conditions only and are restricted to daylight hours from sunrise to sunset. Paro airport was the only airport in Bhutan until 2011. Paro Airport is accessible by road, 6 km from Paro town, and 54 km from Thimphu by Paro-Thimphu road.
Hours of operation
24 hours.
Facilities
The airport has a single 1,964 m (6,445 ft) asphalt runway.