112th National Day
Celebrating 112th years of Unity, Peace and Prosperity.

On the auspicious and joyous occasion 112th National Day Department of Air Transport joins nation to offer our solemn prayers for continued peace, prosperity and eternal blessing.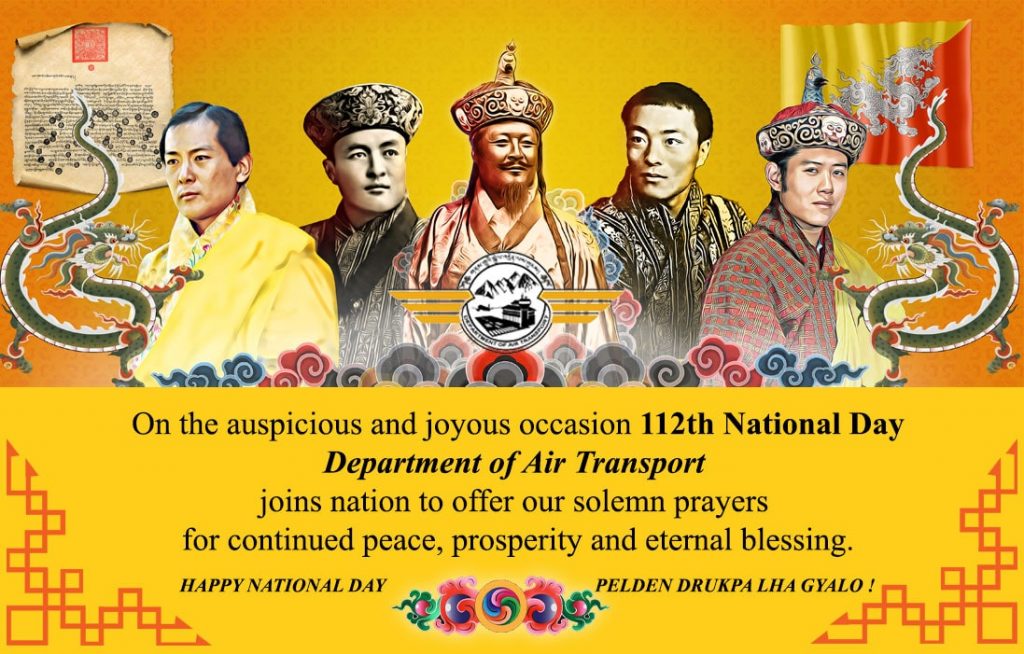 The National Day of Bhutan is celebrated on December 17. The date marks the coronation of Ugyen Wangchuck as the first Druk Gyalpo of modern Bhutan. Celebrations include a public address by the Druk Gyalpo and a procession including a statue of Ugyen Wangchuck to honor the first Druk Gyalpo and the independent Bhutanese nation.