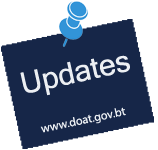 An Airport Emergency table top exercise was conducted on 26th April 2018 at the Department of Air Transport, Rescue and Fire Fighting station conference hall. The staff from Airlines,Royal Bhutan Helicopter services Limited, Bhutan Civil Aviation Authorities, Department of Air Transport, Domestic Airports and other Airport Agencies attended the event.
Over 500 plus participant participated for mock exercise to complete this training successfully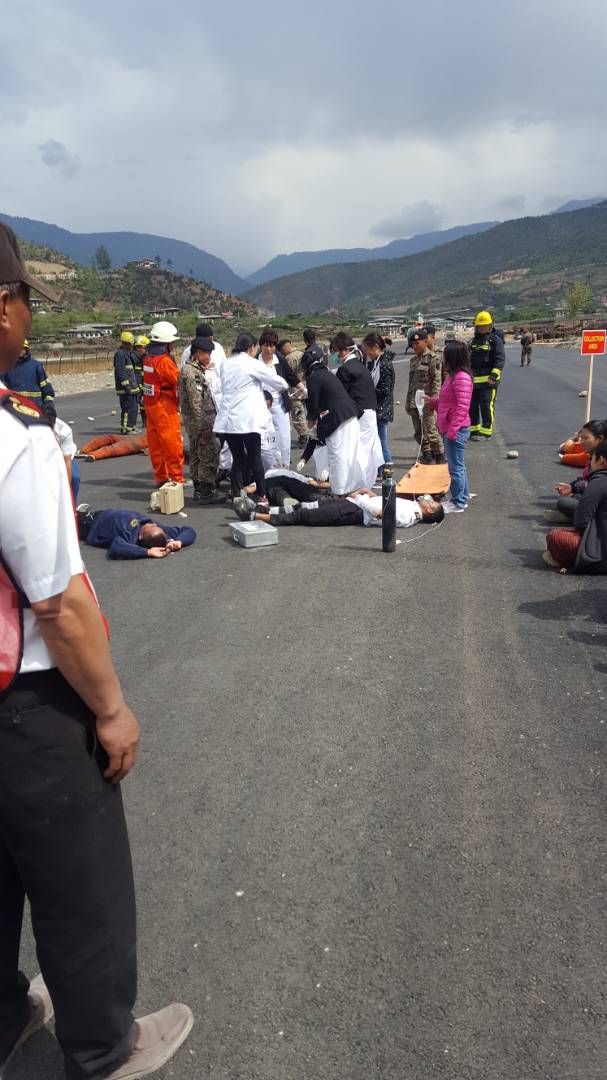 One of the program tools used, and the subject of this event, is a tabletop exercise. A tabletop exercise brings together various response organizations in an environment where a scripted scenario can be worked from the comfort of a meeting room. The Airport Authority has used tabletop exercises to practice various emergency scenarios that can occur at an airport (e.g., plane crashes, bomb threats, and hazardous material incidents).
Participants appreciate the opportunity to participate in the tabletop exercises. They come away with a solid understanding of their responsibilities and what resources they would bring to a real incident. Most of all, it is an opportunity for the individuals who have taken part in an actual incident to share their experience. While there continues to be more effort on preventing hazardous material spills, well-scripted and facilitated tabletop exercises are excellent tools for preparing for the real thing.
Source: Social Media