Appreciation for the honesty of Ms. Pema Lhamo
The Department of Air Transport in a simple ceremony recognized the honesty of its employee Ms. Pema Lhamo. On 9th March 2022 while cleaning the boarding area found a wallet containing a huge amount of cash and important documents. She promptly alerted the authority and handed the wallet to the concerned authority. Later the wallet was returned to its rightful owner.
As an appreciation for honesty and to inculcate a culture of honesty, the agencies and individuals contributed the gifts to reward Ms. Pema for her honesty.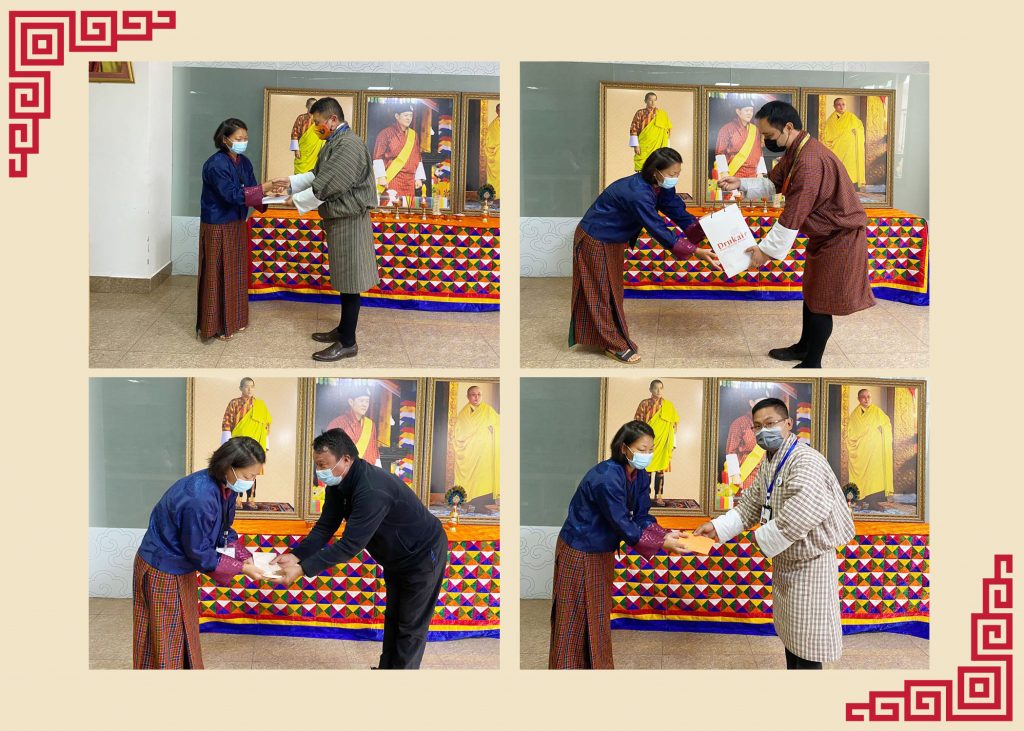 The Department would like to thank the following agencies and individuals for their generous contribution:
Royal Bhutan Helicopter Service Limited
Duty-Free Limited
Drukair
Director General – DoAT
Sangay Zam ( Drukair )