Periodic emergency exercises and drills
Airport Rescue and Fire Fighting Service is also known as Airport Emergency Service attempt to save lives in the event of an aircraft incident/accident at and within the vicinity of an aerodrome (airport). There is no certainty that when and how accidents/ incidents occur owing to which the CFT vehicle ( fire fighting truck) is set ready along with ambulance as and when the aircraft lands and takes off. Additionally, personal protective equipment, first aids and rescue and fire fighting equipment at the most serviceable conditions are being primed for direct operations.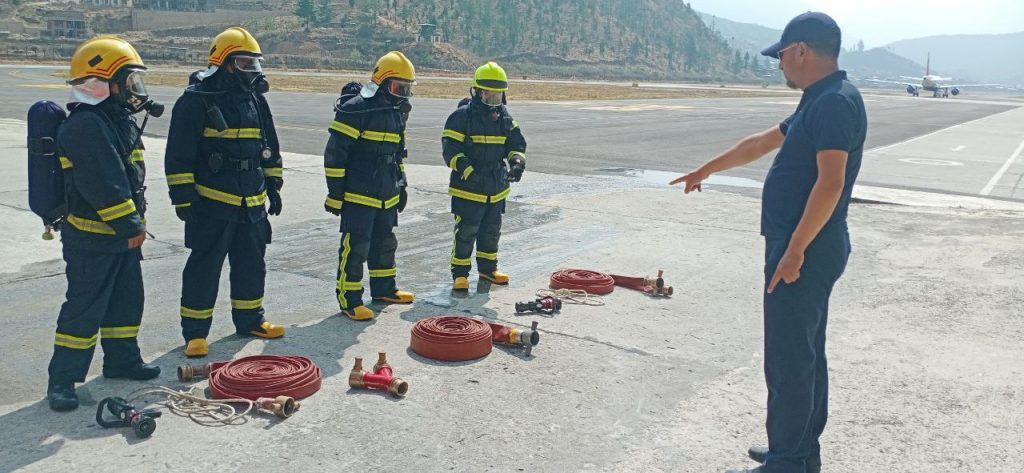 The fire staff has undergone rigorous training thus gaining professional knowledge and technical skills. They also ensure to maintain two ways communication with Air Traffic Controllers through VHF handsets. The firefighters regularly keep track of various rescue and fire fighting techniques through regular/ periodic emergency exercises and drills. They also check and inspect if any equipment is conditioned for use.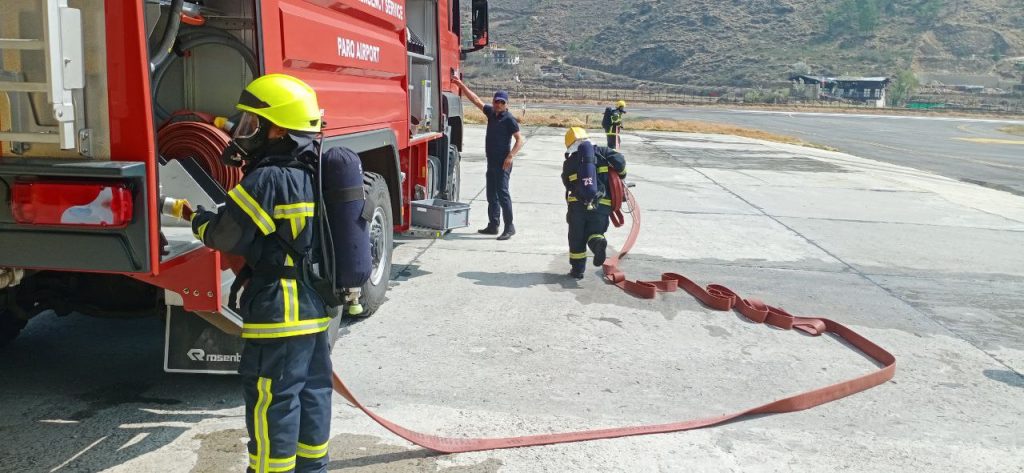 Article contributed by Sangay Minjur, AFO, DoAT