Preparedness of the Airport on COVID-19.
Hon'ble Ministers of MoIC, MoWHS, MoLHR and Secretary of MoIC visited the Paro International Airport today, and met with the CEOs of two Airlines, Directors of BCAA & DoAT, other relevant stakeholders and officials of BCAA & DoAT to brief on the first positive case of COVID-19 in Bhutan, which was confirmed on 5th March 2020 and the National Preparedness and Response Plan in place.
The Minister outlined detail account of the case and what measures have been put in and informed that the situation is under control. The members present in the meeting discussed about the global standard practices of monitoring and controlling the situation, and other preparedness plan in the Airports.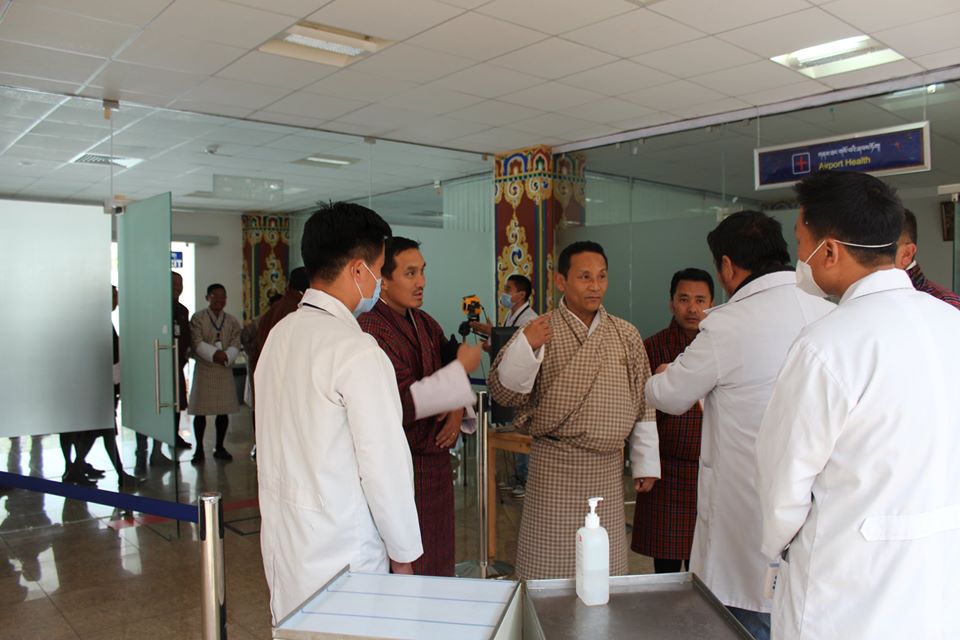 The members also visited the Arrival terminal to review the precaution measure that are in placed by the Health.