Tabletop and Full-Scale Aerodrome Emergency Exercise named SOG-CHAP
Today the Department of Air Transport Conducted the Tabletop and Full-Scale Aerodrome Emergency Exercise named SOG-CHAP at the Paro International Airport. All the relevant stakeholders from Paro Dzongkhag Administration, Paro Hospital, RBP, RBA (Commando Wing) Airlines (Drukair and Bhutan Airlines,) RBHSL, Desuup and other agencies in the Paro International Airport took part in the exercise. The program began with a virtual meeting with experts from Malaysia and Australia on the tabletop exercise.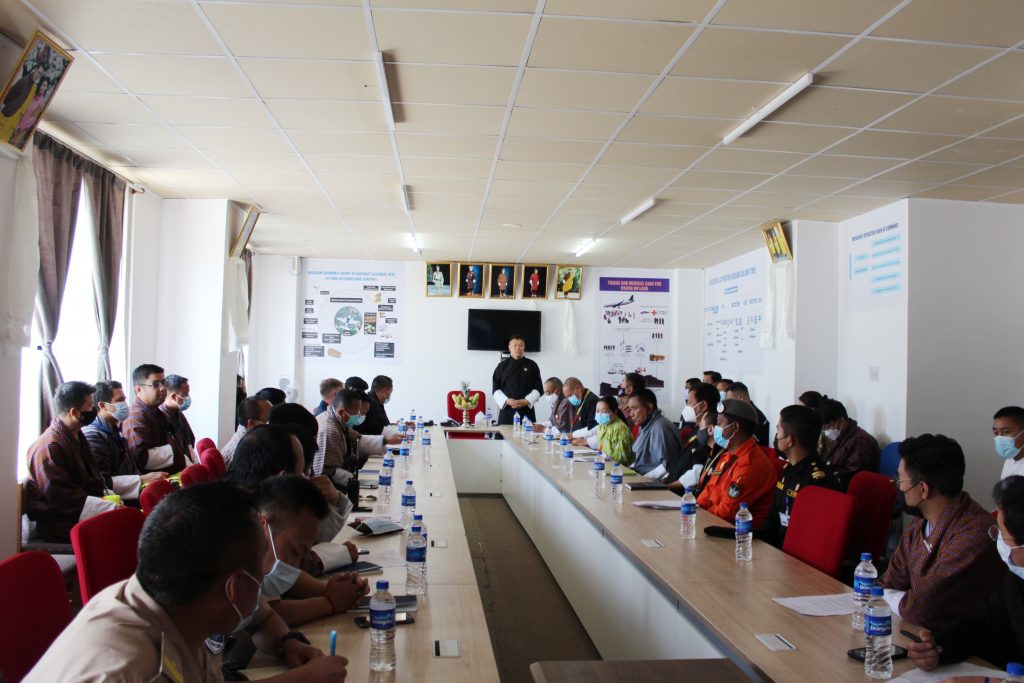 The aim of the Paro International Airport (PIA) full-scale emergency exercise (SOG-CHAP) is to ensure the procedures detailed in the Aerodrome Emergency Plan (AEP) are operationally effective by testing them during a simulated passenger aircraft crash in accordance with the AEP manual. It should be emphasized that this exercise is not designed to 'test' the capability of participating units but is an opportunity to challenge the AEP to identify potential areas of improvement.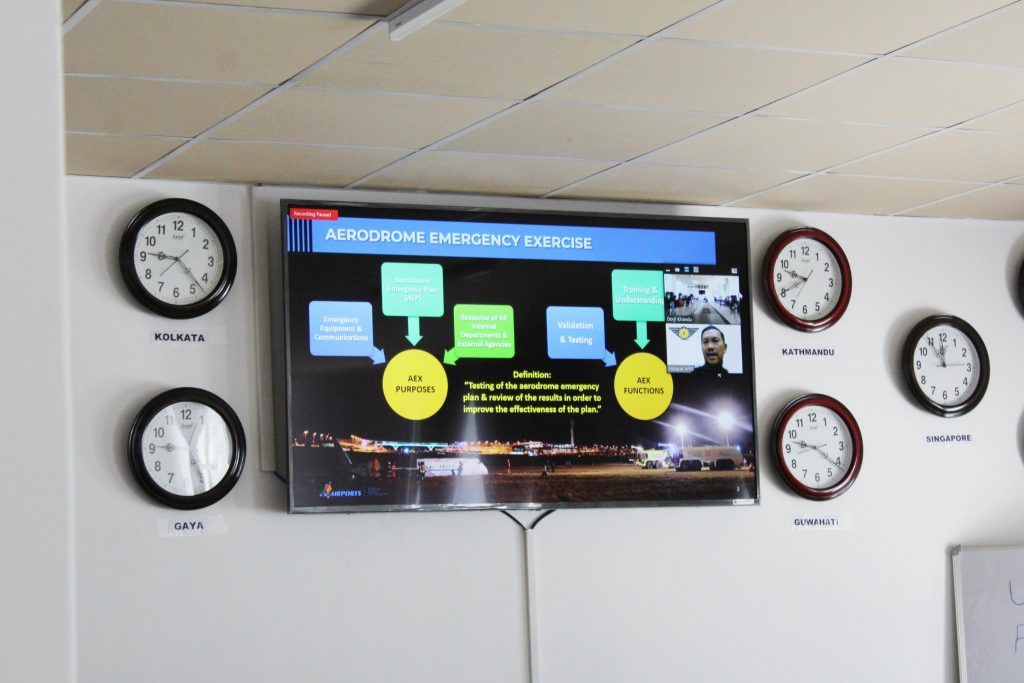 Exercise SOG-CHAP will test the AEP at command, control, and coordination at the operations ('hands on') level, and incident control levels. It will provide a platform to conduct complex emergency operations in a time-critical, resource-poor scenario, with multiple simultaneous priorities. As such, it will provide an opportunity for each agency to be part of a multi-agency response to a simulated scenario, contribute to incident control activities, correctly prioritize resources, and demonstrate the most efficient and effective use of all available assets on the scene regardless of agency, ownership, or mission.
Exercise objectives include:
Assessment of the callout/notification system
Assessment of the initial operational response and coordination of initial interventions of stakeholders/agencies as prescribed in the DoAT, AEP.
Assessment of the rendezvous (RV) point system (Emergency Vehicle Assembly Area, Incident command post, Coach parking area)
Assessment of the establishment of Incident Command Post (ICP), the Incident Management Team (IMT), coordination, and communication at a multi-agency Incident Control Point (ICP), including the establishment of the Emergency Operations Centre (EOC), as prescribed.
Assessment of the management, triage, recording, and transport of mass casualties by the Ambulance / Medical Services, as prescribed.
Assessment of the AEP Reunion, Passenger, and Relative Reception Areas, including set-up, communication, record-keeping, and processing of passengers and relatives.
Assess the overall communications plan.
Assess overall interoperability.
Assess business continuity/recovery.
Brief Background of Exercise: The comprehensive and frequently tested Aerodrome Emergency Plan (AEP), developed and maintained in consultation with all responsible agencies, is essential to ensure that loss of life and suffering in an emergency is minimized.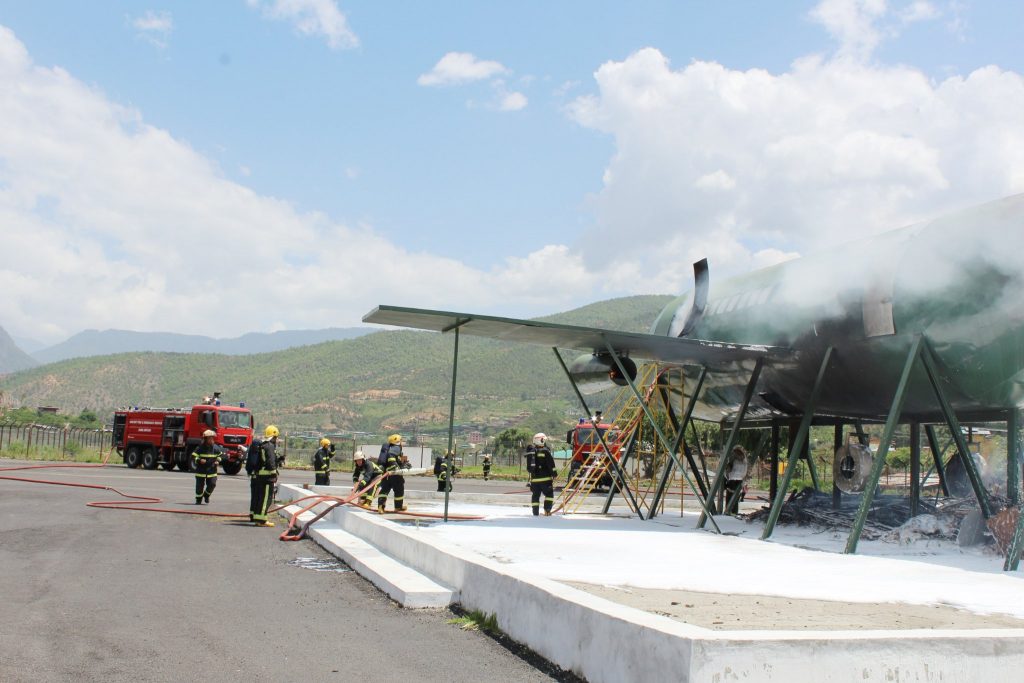 An AEP must be tested regularly to ensure effectiveness, given the airport environment's dynamic nature and complexity, particularly in the event of a large-scale incident involving multiple agencies. Well, planned exercises can:
Highlight potential gaps and weaknesses in the AEP,
Clarify roles and responsibilities,
Improve incident coordination and interoperability,
Educate and create awareness,
Improve individual competency; and,
Improve public confidence in emergency capability.
 Aerodrome emergency plan must be conducted once a year in the form of Table Top Ex and once in every two years in the form of Full-scale Emergency Ex in accordance with legislated requirements and with consideration of the operational risk profile (operational landscape).